Windsor® Ice Melt: Safer For Pets Ice Melt
Explore Other Cooking Salt
Windsor® Ice Melt: Safer For Concrete Ice Melt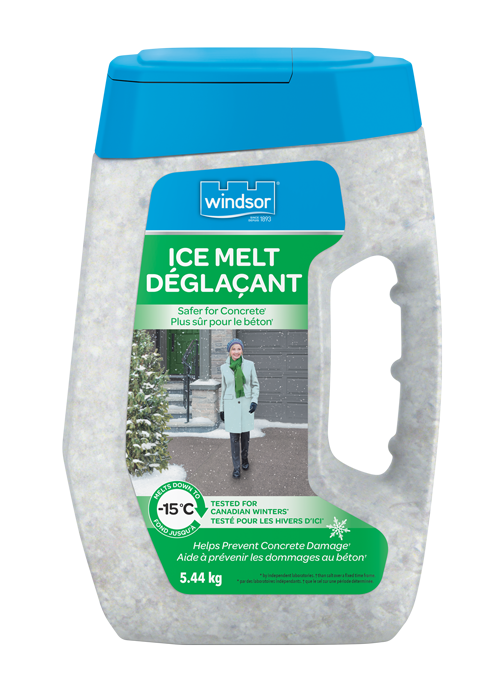 Ice Melt
Windsor® Ice Melt: Fast Acting
Tested For Canadian Winters
Windsor® Fast Acting Ice Melt blends calcium chloride and rock salt to melt ice and snow faster and longer than salt in extreme winter temperatures. Its blue crystals offer greater visibility which makes for easy application.
Tested by independent laboratories for Canadian Winters: Melts down to -31°C.
Available in 10 kg bag or 5.44 kg jug.